Recordings + Merch
Respect Merchandise! »
Recordings
Below you'll find the recorded history of The Respect Sextet, including our early limited edition (now sold out) CD-Rs. Respect In You, The Full Respect and Live at The Bop Shop are available for purchase via PayPal (simply click the "add to cart" buttons next to the albums of your choice, and when you're ready to check out, click the "view cart" button below). Sirius Respect is available at countless online retailers in physical and MP3 formats. Farcical Built for Six is available on respectsextet.bandcamp.com/ and other online retailers. There's plenty of great free listening below, so enjoy!
"Respect In Yule"

(2012)
Mode/Avant Records (Mode/Avant 14)

Mode Records proudly presents Respect in Yule, a brand new Christmas album by The Respect Sextet. Respect in Yule ranges from ecstatic to introspective, from the popular to the obscure, from the sacred to the secular. Featuring guest spots from new-music stalwarts Ensemble Signal and the JACK Quartet and guitarist Marco Cappelli, Respect In Yule shall be unto the world an instant holiday classic, belonging in the collection of any self-respecting listener, bringing with it tidings of great joy.
It is available via iTunes, Amazon, and many other online and brick-and-mortar retailers!
Read the liner notes in full here or download a pdf here.
Track List:
1. Christmas Must Be Tonight (Robbie Robertson) 6:38
2. Suddenly It's Christmas (Loudon Wainwright III) 1:45
3. What Are You Doing New Year's Eve? (Frank Loesser) 4:25
4. The Lamb (Sir John Tavener) 8:42
5. Sevivon / I Have a Little Dreidel (Traditional / Mikhl Gelbart, Samuel Goldfarb) 7:10
6. Bopin' Around The Christmas Tree (Ted Poor) 1:50
7. Let It Snow! Let It Snow! Let It Snow! (Jule Styne) 6:17
8. Hypochristmutreefuzz (Misha Mengelberg) 5:39
9. A Spotless Rose (Herbert Howells) 8:38
10. It's Christmas Time (Alton Abraham, Sun Ra) 4:36
11. A Merrier Christmas (Thelonious Monk) 2:16
"Farcical Built for Six"

(2010)
Roister Records (Roist 04)


"As with previous releases you can't escape the feeling that not only are these guys very good at what they do, they seem to have a lot of fun doing it."—PARIS TRANSATLANTIC

"But the index of influences isn't what makes Respect work as a band. What makes them work is that they are a band, very much so. Five of the six members contribute compositions, but there's cohesion to the playing; the band arrives with a single purpose. They don't use, reference or borrow from bebop, in other words. They integrate it. It is, in this case, a crucial distinction – while they may be playful, one thing the band isn't is ironic. They play good jazz straight up, even if they come at it from several angles, often at the same time."—ALL ABOUT JAZZ
Farcical Built for Six is a special digital-only album, available through Respect's Bandcamp store (respectsextet.bandcamp.com) as well as iTunes and other online retailers.
Download the liner notes (by Jeff Vrabel) by clicking HERE.
Track List:
1. Stray Alligator (Poor) 6:01
2. Tony I (Hirschfeld) 4:10
3. Displaced (Asher) 8:41
4. Farcical Built for Six (Rutner) 5:43
5. Marche (Wierenga) 10:33
6. The Hinske Plow (Hirschfeld) 2:59
7. Vermont (Hirschfeld) 7:54
8. I Want To Be Asher (Rutner) 3:32
To stream Farcical Built for Six in its entirety and to purchase, please visit respectsextet.bandcamp.com.
"Sirius Respect: The Respect Sextet play the music of Sun Ra & Stockhausen"

(2009)
Mode/Avant Records (Mode/Avant 06)


"…one of the most compelling recordings of the year….[Respect] plays with a stellar blend of precision and humor." —THE WALL STREET JOURNAL

"…one of [2009]'s under-the-radar jazz gems." —THE BOSTON GLOBE
Sirius Respect is available in CD format and MP3 format at many many online retailers. You can also purchase it via iTunes.
Track List:
1. Jet Flight (Ra) 3:41
2. Leo (Stockhausen) 5:48
3. Shadow World (Ra) 9:47
4. Dienstagslied (Stockhausen) 1:10
5. Angels and Demons at Play (Ra) 9:36
6. Lights on a Satellite (Ra) 6:32
7. Pisces (Stockhausen) 3:46
8. El is the Sound of Joy (Ra) 9:51
9. Set Sail for the Sun (Stockhausen) 5:40
10. Velvet (Ra) 0:52
11. Capricorn (Stockhausen) / Saturn (Ra) 13:42



Listen to samples:

Jet Flight: Pisces: Angels and Demons at Play: Capricorn/Saturn:
"Live at the Bop Shop"

(2008)


$20


Roister Records (Roist 03)
limited pressing of 100 numbered copies!
Track List:
1. Improvisation (Respect)/Stray Alligator (Poor) 27:25
2. Lab Lad (Hirschfeld)/Safe or Sad (Poor) 10:15
3. Farcical Built for Six (Rutner) 6:53



Listen to samples:

Stray Alligator: Lab Lad: Farcical Built for Six:
"Respect In You"

(2005)


$12


Roister Records (Roist 02)


"…one of this year's outstanding new discs, providing more food for thought and pure enjoyment than just about anything I've heard lately. Check it out." —Nate Dorward, Cadence Magazine
Track List:
1. 3 on 2 (Fred Anderson) 15:07
2. Nation's Capital (Asher) 12:03
3. Hypochristmutreefuzz (Misha Mengelberg) 6:08
4. PB&J (Rutner) 16:01
5. Riot Of Light (Wierenga) 11:17



Listen to samples:

3 on 2: Nation's Capital:
"The Full Respect"

(2003)


$12


Roister Records (Roist 01)


"…outlandish musical gestures and experiments are distilled into a frighteningly efficient package." —Chad Oliveiri, City Newspaper
Track List:
1. In the Shadow of My Bier (Poor) 4:02
2. Lost Time (Hirschfeld) 1:25
3. We'll To The Woods (Rutner) 5:03
4. Improvisational #1 (Respect) 2:03
5. Doo (I Love You) Rag (Rutner) 1:28
6. Cartel (Hirschfeld) 8:46
7. I Can Hold My Breath For A Whole Minute (Rutner) 3:26
8. Carrion Luggage (Wierenga) 5:33
9. Improvisational #2 (Respect) 2:25
10. Mentos (John Groves) 0:24
11. Larutz B'Chutz (Rutner) 3:55
12. Jazz Is Dead, But Sometimes I Like To Dance With The Skeletons [aka Jazz is Weird] (Rutner) 1:19
13. Tag – Game 1 (Asher) 2:33
14. Frank Tank (Poor) 5:49
15. Maybe (Hirschfeld) 1:56
16. Tag – Game 2 (Asher) 1:31
17. Improvisational #3 (Respect) 2:28
18. Mooch Too Early (Rutner) 4:40



Listen to full tracks:

In the Shadow of My Bier: Doo (I Love You) Rag: Carrion Luggage:
"(respookt.)"

(2002)
3-inch mini CD
limited pressing of 100 copies! –

SOLD OUT



A Halloween treat with special guest Jason Price on trumpet and laptop
Track List:
1. A Call For All Demons (Sun Ra) 19:36
Listen to the full album:
"(respectacle.)"

(2002)
limited pressing of 100 copies! –

SOLD OUT
Track List:
1. Frank Tank (Poor) 4:53
2. One Gut in the Footer/Nation's Capital (Rutner/Asher) 5:21
3. Sechs (Respect) 4:15
4. Cartel (Hirschfeld) 9:21
5. View From 1602 (Wierenga) 6:43
6. Grape Pie for Dragomeni…Ya! (Wierenga) 5:42
7. Codetta (Wierenga) 1:05



Listen to full tracks:

View From 1602: Grape Pie for Dragomeni…Ya!:
"(respect.)"

(2002)
limited pressing of 100 copies! –

SOLD OUT
Track List:
1. Let It Snow (Jules Styne, arr. Rutner) 3:27
2. Formation (Joe Harriott) 3:20
3. A Bit Nervous? Me? [Jubilee Varia] (Misha Mengelberg) 5:18
4. The Gig (Herbie Nichols) 8:58
5. Je Ne T'aimes Pas (Kurt Weill) 7:12
6. Conception (George Shearing) 10:04
7. The Truth is Marching In (Albert Ayler) 10:27
8. The Key (Roscoe Mitchell) 3:52
9. A La Russe (Misha Mengelberg) 6:30
10. Moeder Aller Oorlogen (Misha Mengelberg) 3:36
11. Light Blue (Thelonious Monk) 9:53
12. The Brown Dog Meets the Spaceman 5:42 (Tim Berne)



Listen to full tracks:

Formation: The Gig: Conception: The Key: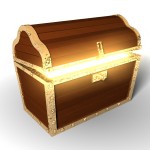 ---